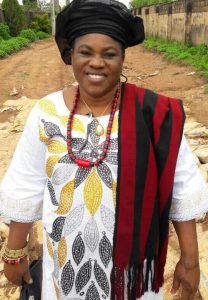 NYCC-19 Commiserates with National Commandant Peace Corps of Nigeria on death of sister
The National Steering Committee and the Advisory Board of the Nigeria Youth Compact on COVID-19 (NYCC-19) has commiserated with Dr Dickson Akoh, National Commandant, Peace Corp of Nigeria (PCN) and the entire Ojonye family over the death of his beloved sister, Mrs Ada Helen Obla (Nee Adaji).
Aluta news reports that Obla triumphantly exchanged time for the eternity at 58.
Comrade Gambo Haruna, National Chairman gave the NYCC-19 condolences in a statement he issued in Abuja on Sunday
Haruna said the NYCC-19 mourned Obla's departure to eternity but remained grateful to God Almighty for the wonderful and exemplary life she lived while on earth and for her many accomplishments as a wife, mother, aunty and sister.
"It is therefore our sincere prayer that Almighty God will grant Dr Dickson Ako and his entire family the fortitude to bear the irreparable loss,"he said.