Inside Bishop David Oyedepo's N500b Empire
heromagonline.com.ng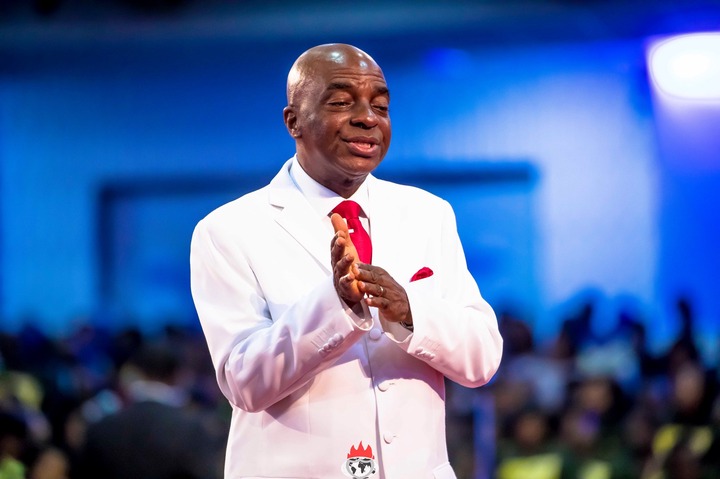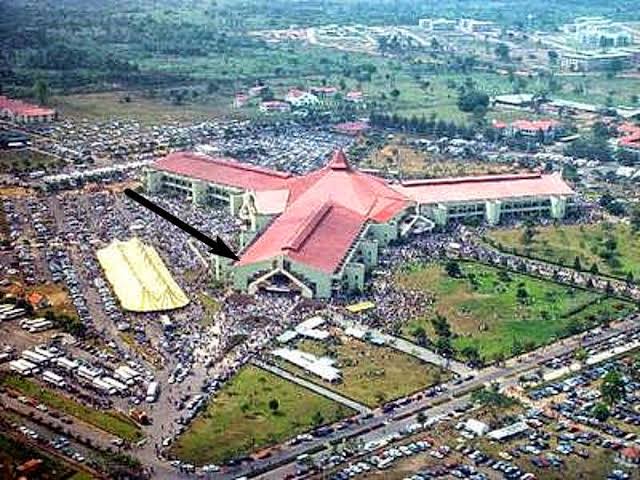 One of the anointed leaders of Pentecostal churches in Nigeria, who is arguably the richest clergy in Africa and will never stop springing surprises, is the head of Living Faith World Outreach, a.k.a Winners Chapel, Bishop David Oyedepo. The fiery Bishop, who years back led the pack of churches with private universities with world class Covenant University, which boasts of architectural masterpiece buildings is worth over N500 billion. He has since established another called Landmark University in his hometown of Omu Aran, Kwara State. The sprawling Winners Chapel headquarters in Ota, Ogun State, which can sit 50,000 worshippers at a time was also another first from the sophisticated pastor. Of a truth, the founder and shepherd-in-charge of Winners Chapel is an epitome of wealth and affluence.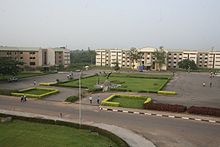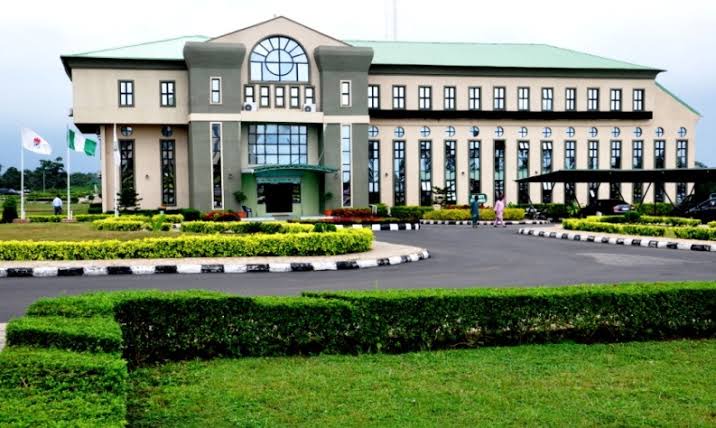 With the outstanding Cannanland, reportedly worth over N90 billion, with diverse projects erected and revenue accrued from it, four jets valued at N25 billion, N15 billion on three universities and several other schools, a reported N250 billion housing estate when concluded, have made him a pastor with uncommon grace for prosperity.
According to the Wikianswers.com, Bishop Oyedepo is arguably the richest pastor in Africa. The church he founded in 1981 has grown in leaps and bounds. The ministry now has over 2000 satellite branches and present in 60 countries and reportedly boasts of over one million members worldwide and several others via outreaches.
The bishop pranced into the Guinness Book of World Records in 2008, when he became the pastor of the largest worship center in the world, with a sitting capacity of 50,000 and an overflow of 250,000 in Canaanland, Ota, Ogun State.
"The international headquarters of Winners Chapel is called Faith Tabernacle. It covers about 70 acres (280,000 m2) and is built inside an over 10,500-acre (42 km2) church complex called Canaanland, the international headquarters of the ministry in Ota, a suburb of Lagos. The building took 12 months to be completed. The foundation laying held on August 29, 1998 and the announcement of the time frame of one year for the building project was announced on September 13, 1998, by Bishop Oyedepo at the Iyana Ipaja church while work began on September 18, 1998. The dedication of the building held on September 19, 1999 with 97,800 faithful in attendance. Faith Tabernacle is presently the largest church building in the world, with a sitting capacity of 50,400 people and an outside overflow capacity of over 250,000, with four services every Sunday. Construction completed in Canaanland till date is estimated to be not less than $600 million (N90 billion) with an additional Canaan City Estate currently under construction which will be the largest housing estate in Africa and easily one of the largest in the world with 15,000 housing units and at a cost of N250 billion or $1.6 billion. This is part of a grander scheme of 150,000 houses to be built by the church."
As an educationist, Bishop David Oyedepo's mission currently pioneers the establishment of educational institutions at all levels in and outside Nigeria, including the widely established Hebron or Covenant University with over 7,000 students as well as Faith Academy with 1,500 students both in Canaanland. Covenant University was well documented in a Nigerian Television Authority (NTA) documentary on Nigeria's 50th Independence Anniversary because of landmark achievements in its few years of existence. Covenant University was adjudged the best private university in Nigeria in 2005, and one of the goals of the institution is to be among the best in the world by or before 2020.
According to Bishop Oyedepo, "Covenant University is not just an institution, it is a revolution in education."
Faith Academy on the other hand placed fourth of all secondary schools in Nigeria during the 2010 Senior Secondary Certificate Examination (SSCE). The second university of the church known as Landmark University in Omu Aran, Kwara State, was approved by the Nigerian Government in March 2011 and immediately resumed academic activities the same month with about 1000 students. Construction at Landmark University is estimated to be in the realm of at least $50 million (N7 billion) so far, while Bishop Oyedepo insists that 'spending continues'. Landmark University (LU) has the mandate of spearheading an agrarian revolution in Nigeria. Bishop David Oyedepo stated in August 2010 that it takes a ride of more than 100km to go around the walls of Landmark University. Landmark University is 1,400 acres. The third one under construction is Crown University in Calabar, Cross River State. There are strong plans for about four more universities across Africa including Abuja, Ghana, Democratic Republic of Congo and Kenya as announced by Bishop Oyedepo during Shiloh 2007.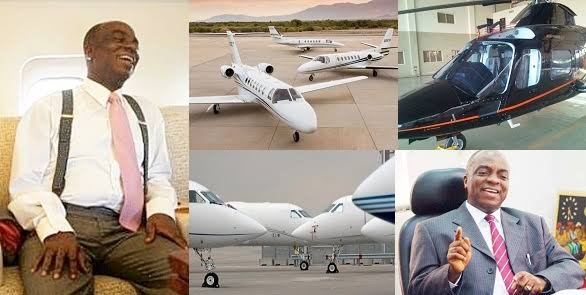 1,000 acres have already been acquired for the university in Ghana, while 300 hectares (about 750 acres) have been acquired for the Congo university and this is going to be a French speaking university. Recently, President Yahya Jammeh of The Gambia appealed to the World Mission Agency (WMA) of the Living Faith Church to build a university in The Gambia.
Some other projects that were announced during the initial foundation laying in Canaanland in 1999, include a towering administrative headquarters and a 500 bed hospital among many other projects.
Winners' Chapel also runs a chain of about 30 secondary schools and over 50 primary and nursery schools in Nigeria. The secondary schools are known as Faith Academies except those within the universities known as Covenant University and Landmark University Secondary Schools respectively. The nursery and primary schools are known as Kingdom Heritage Model Schools (KHMS). Some of the secondary schools are in Badagry, Iyana Ipaja, Ibadan, Asaba, Kaduna, Ilorin and Osogbo. The mission is presently working on building at least a secondary school each in every country in Africa.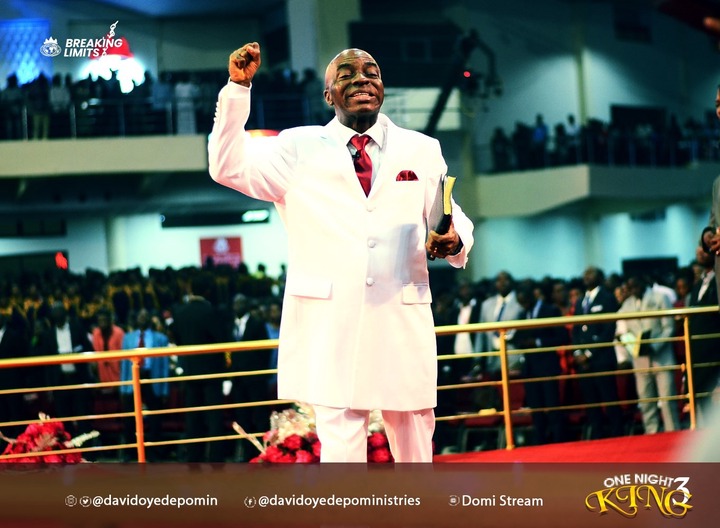 The Winners Chapel currently has a Goshen City which is a camp like Canaanland in Abuja and is along kilometre 26, Abuja-Keffi Road. It has an ultra-modern auditorium which accommodates over 15,000 and a secondary school, Faith Academy, a youth centre as well as Kingdom Heritage Model School (nursery and primary) which were all dedicated on October 2, 2010. The auditorium is a replica of the Faith Tabernacle. Goshen is complete with a dual-carriage way running through the 740 acre facility with street lightning as well as a housing estate with over 45 housing units among others and all these were constructed in only 15 months. There are plans for a university to be built in Goshen. Goshen is now the mission headquarters of the Living Faith Church. It is worth over N15 billion. All over Nigeria and Africa, Winners Chapel has a lot of architectural masterpieces which emphasize utility. The use of pillars in their auditorium are de-emphasized as these enable every worshipper to have visual access to the altar. Some of these masterpieces are Faith Tabernacle, Canaanland, Goshen, along Km 26 Abuja-Keffi Expressway, the old site of Winners Chapel in Durumi, Abuja, built in 6 months; Garden of Faith, Kaduna, Winners Chapel, Kano, Winners Chapel, Benue and Winners Chapel, Nairobi (Wonderland), Kenya to mention a few. Winners Chapel, Nairobi is the largest church auditorium in East and Central Africa and the auditorium sits 20,000. Reportedly worth N3.5 billion, it was dedicated in April 20, 2013.
Other assets of the church include four aircraft (Gulfstream 1, 2 and 4 and a Lear jet) currently each of the Gulfsteam worth N8 billion. That's N24 billion while the Lear jet a old one was worth N1billion.